Features



Fully Integrated with Gmail

Unlimited Notifications

Setup alerts for emails that you receive from specific email addresses

Setup alerts for emails that you receive that have specific keywords in them

Setup alerts for email that you sent, and are waiting back for a reply

US and CA phone# supported

Email and phone support

Integrated with Gmail
SMS Text Alerts is built specifically to work with Gmail and G Suite email accounts. Once you've installed the Chrome extension, you can start receiving SMS text alerts with just one click—directly from with Gmail. There is no need to log into a separate email service or website to manage your Gmail SMS Text Alerts.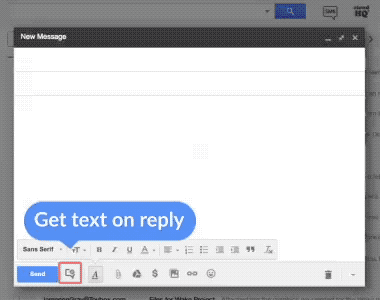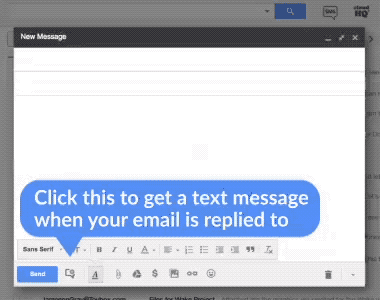 One Click Activation
Compose your email like normal, but before you send it, just make sure you click on the new bubble icon on the bottom of your email to activate your SMS text alerts. It's so simple!

Now, when your email recipient replies, you'll get notified via SMS text immediately. It's all about the power of knowing when to take action.
Simple Phone Number Setup
Just go to your SMS settings on the top right of your Gmail account, and enter in your mobile phone number. Simple as pie.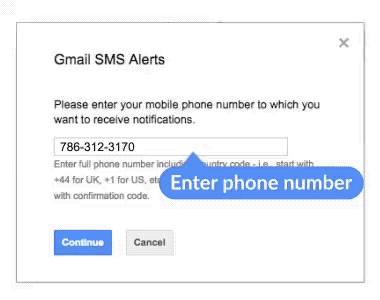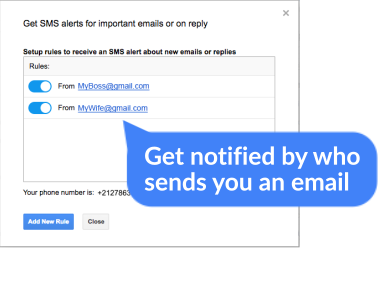 Get Notified By Who Sends You an Email
You can easily set up rules where specific people who email you trigger the SMS text alert notification. This is essential for important customers, teacher emails, or your boss.

They don't even need to be replying back to your email. All they have to do is send you an email, and you'll automatically get notified immediately on SMS text.
Get Notified By Email Subject Keywords
Not sure who you should create a rule for? We've got you covered there as well. All you need to do is set up email subject keywords so that anytime something in the email subject gets triggered, you'll get your SMS text alert notification.

Think about words to include like: urgent, help, servers, or maybe it's the name of your case number, your medical test, etc. Using keywords in your subject headline is so easy and logical so that you never miss anything important in your email ever again.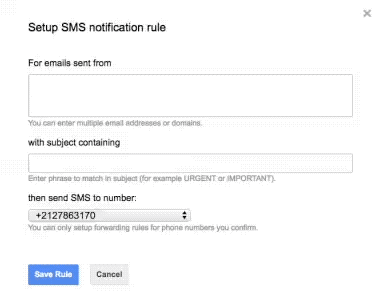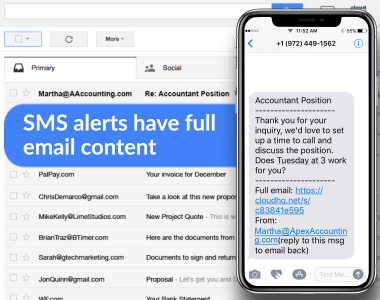 SMS Alerts Have Full Email Content
Once you receive your SMS text alert from cloudHQ, you could be anywhere. And because of that, we realize that the full content of your email should be available to you right from your phone's SMS text. So, we made that happen for you. You won't even need to check your email account with our Gmail SMS Text Alerts.